St James' Church
Welcome to St James' Church, Great Ellingham
Welcome to St James' Church, Great Ellingham!

Latest News/Feature...
Shellrock Ramblings - 17th January
Posted: Sun, 17 Jan, 2021 (5 days ago) by Christina
My Dear Friends
I know that some of you will have already seen the letter from Bishop Graham which came in yesterday. So that there is no risk of misunderstanding, I am including it below. I believe that we should take his guidance seriously.
On Sunday morning at St James, the church will be open from 10.30 for private prayer and reflection. There will be a priest present in the church saying the morning office at this time, but there is no obligation whatsoever to participate in this. 
Above all else it is important that people look after themselves and others around them. 
My love to you all
Christina
From Bishop Graham James (12th January 2021)
To the Licensed Clergy and Churchwardens of the Diocese of Norwich

Dear Colleagues,

Further to my letter of 5th January it is hugely worrying that the cases of Covid, along with admissions to hospitals and the tally of death, continue to rise in Norfolk and Waveney. The Chief Medical Officer, Professor Chris Whitty, said yesterday, "The most important thing is that people take the current rules very, very seriously. We shouldn't do anything outside them, and in fact, even within them we should be doing our level best to minimise unnecessary contacts. That will help relieve the pressures in the next few weeks."

As you will know, the Government currently allows worship with a congregation physically present in the church building. Whilst this is still permissible, it is increasingly becoming inadvisable. Around 90 per cent of our churches in the Diocese are not now having worship with a congregation physically present and many have moved back online for the coming weeks. Yesterday the Dean and Chapter took the decision, with a heavy heart, to do this at the Cathedral. I am grateful to all our churches for grappling with this question and making careful choices, but as the situation changes unfortunately we have to revisit these decisions.

I would now strongly encourage all incumbents, churchwardens and PCCs not to have physically present worship (except funerals and urgent marriages) in the next few weeks. The risks are now too great, even with all of the precautions that we have so painstakingly put in place. I hope that as many church buildings as possible will remain open at some point during the week for the solace of individual prayer, following the guidance and after a risk assessment.
Notices
As Christina has written in her reflection, the serious situation in our Norfolk hospitals and in many homes due to Covid-19 has prompted the Bishop of Norwich to strongly advise us to cease services of worship in our churches.  Our ministers have accepted this advice and cancelled all the Sunday services scheduled for St James, Great Ellingham.  The clergy will continue to say the Morning Service in church at 10.30am but without a congregation.
As the church will be open during this time you can attend but for private prayer only.  All the usual Covid-19 precautions are to be adhered to and there is to be no participation with the service held by the clergy.
The Morning Service and Reflection will continue to be distributed with these Ramblings each week.
There are many who are experiencing firsthand what it is to be infected by this virus.  Even for those who are fortunate to not end up in hospital, it can be a very unpleasant experience and long lasting.  So keep safe.
Those aged 80 and over should be contacted very soon to organise their vaccination.
Sunday Service
The Shellrock Sunday Service reflection and prayers are here
Sunday 17th January
Readings: 1 Samuel 3 v 1-20, Psalm 139 v 1-5, 12-18, Revelation 5 v 1-10, John 1 v 43-end
Collect
Almighty God, in Christ you make all things new: transform the poverty of our nature by the riches of your grace, and in the renewal of our lives make known your heavenly glory: through Jesus Christ, your Son our Lord, who is alive and reigns with you, in the unity of the Holy Spirit, one God, now and for ever.   Amen
10.30am to 11.30am St James Great Ellingham - Private Prayer
Sunday 24th January
Readings: Genesis 14 v 17-20, Psalm 128, Revelation 19 v 6-10, John 2 v 1-11
10.30am to 11.30am St James Great Ellingham - Private Prayer
Broadcasted religious programs this Sunday
8.10am Radio 4 - Sunday Worship from All Saints, Leighton Buzzard
10.30am BBC1 - The Big Questions. Nicky Campbell debates moral, ethical and religious issues
1.15pm BBC1 - Songs of Praise, focussing on 'Faith in Action'
 3.00pm Radio 3 - Choral Evensong, from the Chapel of Merton College, Oxford
Parish Magazines
Many of you may already know that the publisher of the Ellingham Pump and the Rocklander has reluctantly decided that it is no longer financially viable to continue producing these two parish magazines and that the February edition will be the last.  Whether or not these magazines continue with another team remains to be seen, but rest assured the Shellrock News and the Ramblings will continue in one form or another.  We will keep you informed of any developments.
Both these magazines have a very strong link with the church, so if anyone has any comments or suggestions please convey them to a member of the Ministry Team or simply send an email via the benefice admin.
The Shropham Grove will not be published in February.  Further information when it is received.
More Recent News & Features
Shellrock Ramblings - 10th January (2 weeks ago)
Happy Christmas from the Ramblings editor (1 month ago)
Shellrock Ramblings - 20th December (1 month ago)
Shellrock Ramblings - 13th December (1 month ago)
More news & features for St James' Church »
More news & features across the villages »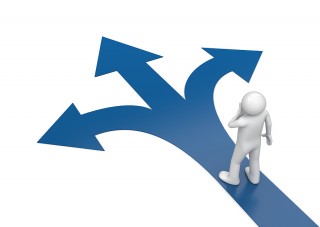 Click on the link to find a map of the area on Google maps. (Please note that we have no control over the content of external websites).
Click here to open map in new window »
Dashboard
Email Updates
Always be the first to know. Tailor your email update to suit your preferences. You can set it to check for updates to the site at a frequency that suits you. You will only be mailed when there is new content.
Sign up / Sign in »